We offer creative experiences enabling persons to obtain his/her own art.
AGI produces creative experiences enabling persons to obtain his/her own art. We are an eclectic company of producers, artists, facilitators, business strategists, and entrepreneurs, who believe every single individual is, by nature, creative. 
Take some time out of busy schedule and repetitive days to return to your true self. Reconnect with the stillness of the world through the wonder of creative exercise. Open yourself up to traditional techniques, and return with new eyes for a new world. 
Our designed experiences offer any- and everybody the opportunity to discover and unlock this creative potential.
How can we incorporate our source of creativeness into our life choices? What did your consciousness, or even unconsciousness add or take away from your life? Your experience is, whether you wished or did not wish for, sieved through your skin into your living self. Indeed, our life is a creation of these on-going learning process through our creative being that shapes us as human being. 
Is it ever possible to accept this life-long journey? The journey that allows your real being through realizing your own creativity. This personal mission of de-rationalizing and accepting through pure creative experience will re-evaluate your own judgement and ultimately your perceived reality. Unlearning or re-establishing your reality through untainted vision offered only through creative experience, this is the ultimate goal and personal mission that we offer. 
Once you accept to enter this journey of self-evaluation, your intense interaction and experience with the various artists, producers, designers, navigators or facilitators will become numerous catalysts to re-evaluate your aim, meaning and mission. These experiences would enable you to recalibrate your own position and guide you to your next step. 
Creativity is neither an innate talent nor an acquired skill, but you can only discover it when you accept your own self. What we offer is an experience within a tiny fragment of your journey through the adventure of creative and artistic experience helping you to discover your own creativeness.
To accomplish the value extended society where diverse creativeness contributes to human well-being
To appreciate the world with methods that are nurtured by people, and to unveil the fortune laying in human creativity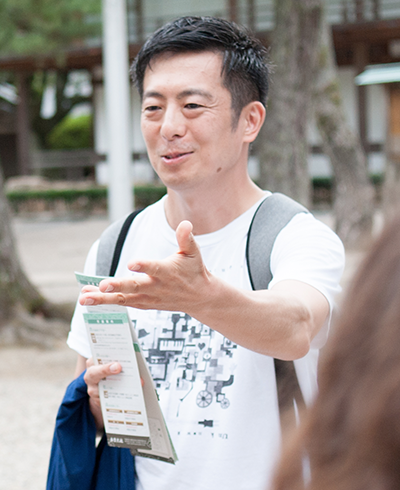 After graduating from the University of York, Tada managed many domestic and oversea projects at a management consulting firm. Having led several venture businesses after leaving the company, he founded Art the Globe Inc. Tada's founding concept of Artventures wasinfluenced by a combination of what he witnessed in European tourism during his study in the UK and his foresight into the post AI/robot society. In his private life, Tada loves music composition and outdoor activities. He ignites the ArtVentures spirit hidden in one's life.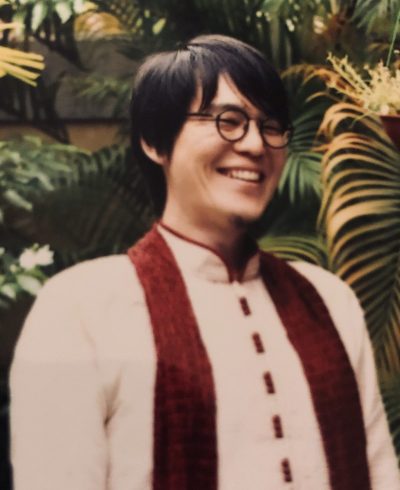 Tomo TG Gesh
Producer / Director
Graduated from Texas State University, TG worked for several consulting firms. He also founded a lighting company in Singapore, pursuing optimal combination of functional and artistic lights. Joined Art the Globe Inc. to extend its vision and accelerate growth. His recent passion is to touch the world beyond dualism.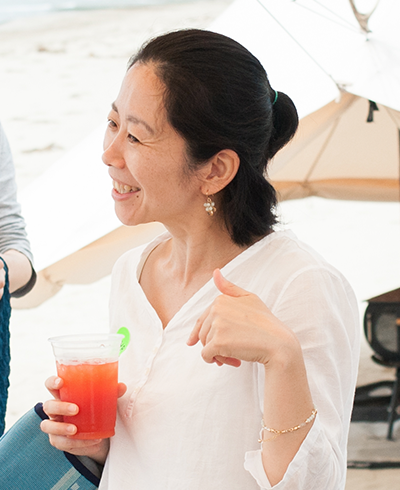 Yuko Mishiro
Program Designer
Spent childhood in New York. After graduating with a law degree from Keio, worked at McKinsey & Co., East Timor, and took part in the Ship for World Youth Program initiated by the Japanese Cabinet Office. Then completed Master's degree in Social Policy and Planning at LSE. Upon returning to Japan worked at Benesse an education company and currently works with various social sector organizations. Has lived in five countries and traveled over 40 countries. A mother of 3 children.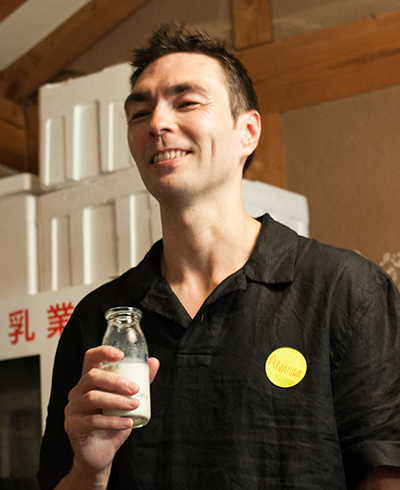 Ananda Voce
Managing Director, UK & Europe
After completing his Master's degree in Mathematics at the University of York, Ananda then joined Winton where he worked on business development for 10 years covering various areas within Europe. After leaving the company, Ananda pursued his interests in ceramics, sculpture and painting which led him to be involved in founding ArtVentures. You can also find him cycling in places around the world and if the terrain gets a bit too tough running instead.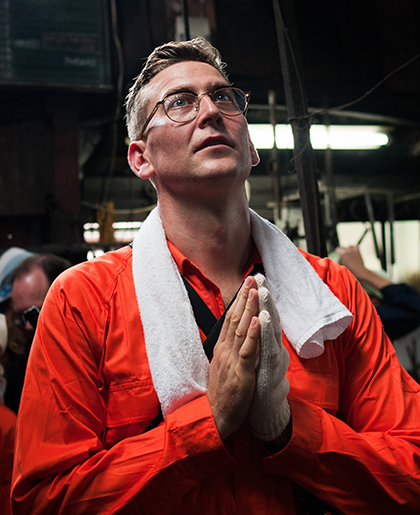 Steven van Lummel
Art Director
Graduated from The Royal Academy of Arts in the Hague, Steven is an artist managing cultural exchange center "PIP" in the Netherlands. Steven's international success includes being appointed as Artist-in-Residence in New York (2009) and in Tokyo (2014). More recently Steven mentors the talented future generation as well as advise the public sectors through art and social activities.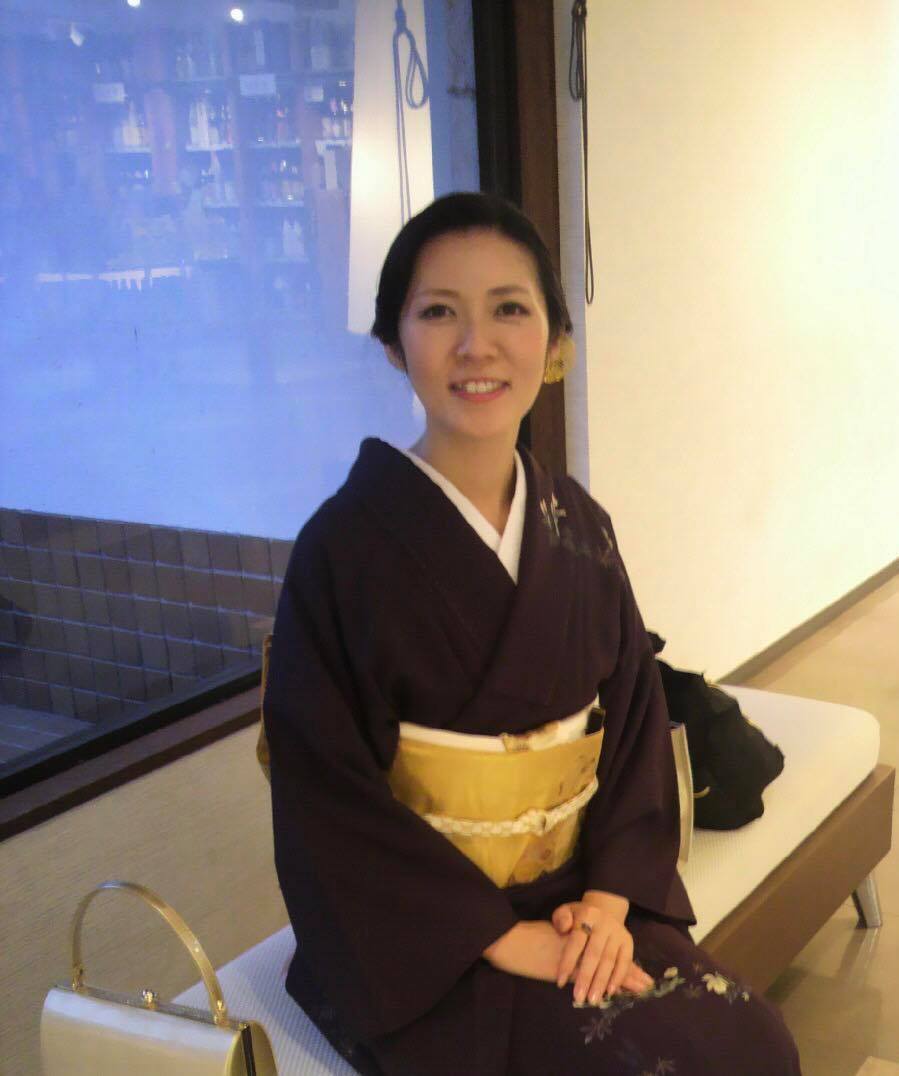 Sayoko Ishizaki
Space Sculptor
Born in Kagoshima. Graduated from local high school, and she moved to Tokyo. After working as an intern at K2 Design Office, she graduated from Kuwasawa Design School. Out of inspiration and passion, she moved to Ibaraki. As an artist, she has held solo and group exhibitions in Minami Aoyama and Ginza. Launched a handmade accessory brand "MOZOKA". She loves to collect old things with history and warmth. She also has a passion for Kimono. She is a bit of a geek about new things too, so her life is full of happiness.
We welcome you inquiries. Feel free to contact us.