Half day walk on the creative edge in/out Tokyo. Check out artist's backstage with his/her thoughts and source of creativity.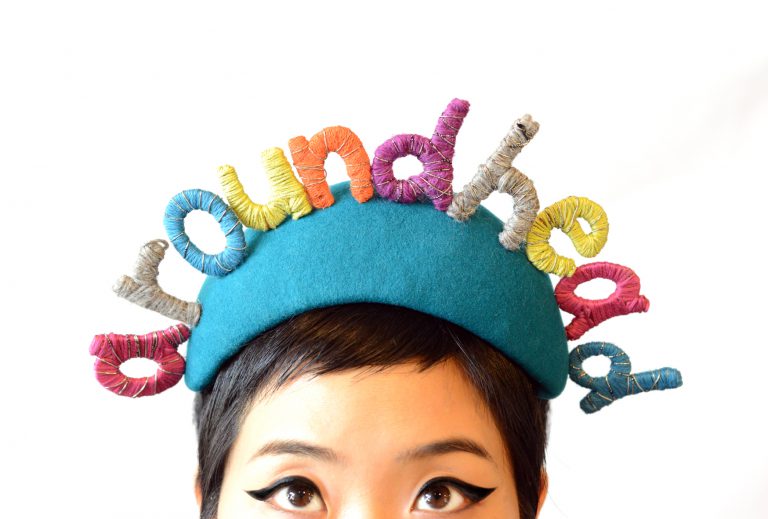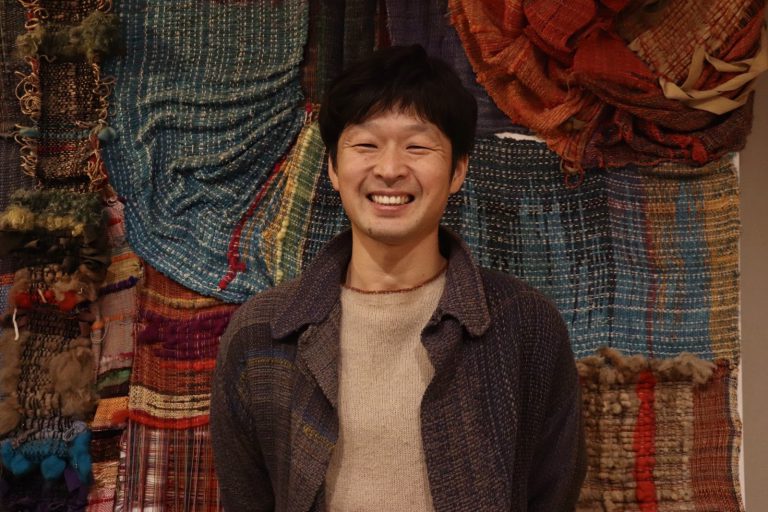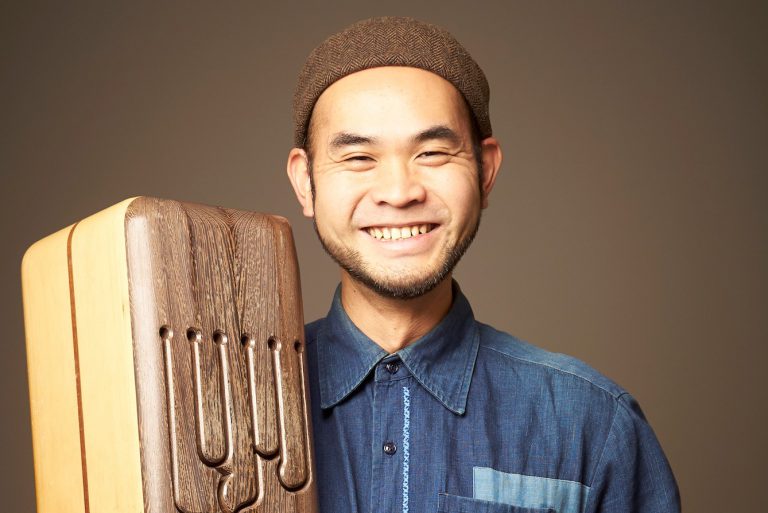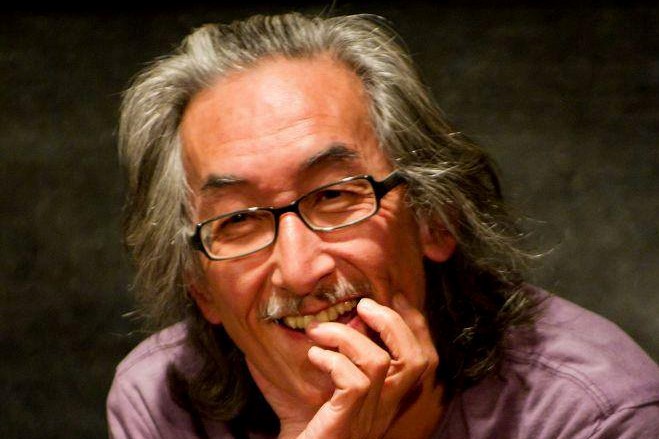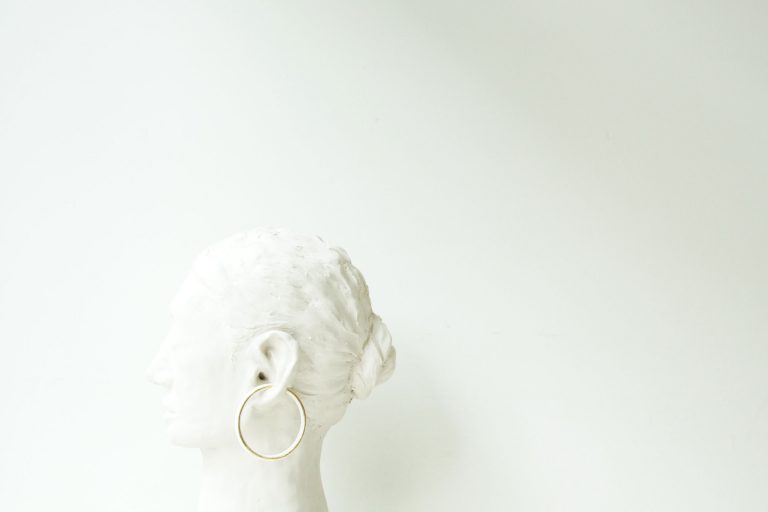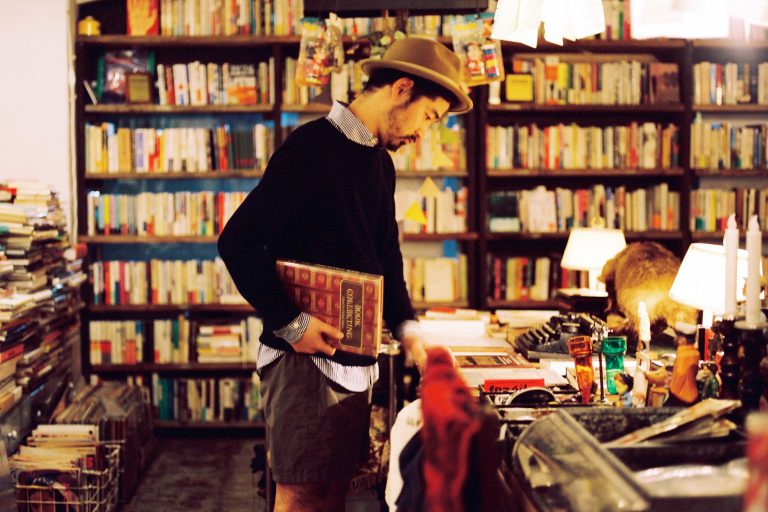 Half day walk on the creative edge in/out Tokyo. In between your appointments, boundaries, movements and narratives. Imagine, if the city boundaries are not because of their geographical limits, but of the creative edge within human consciousness. Tracing such border together with our artists will lead you to a discovery of something authentic.
I felt a lot of creative energy in creating the hat–the process was simple enough, but with a lot of open-ended possibility that it made me feel excited to actually immediately try to make more hats. It was cool to learn a new craft that I actually think I will try to do again on my own. [Program: Honoyo Imai]"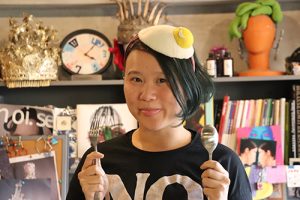 "Through the day I was reminded that slowing down and also absorbing the surrounding environment can be a short cut for new inspirations. The artist (Hono), the facilitator and even the participants were just very nice trusting people. It felt like it was a safe space and everybody seemed comfortable opening up and sharing quite personal feelings from the beginning. [Program: Honoyo Imai]"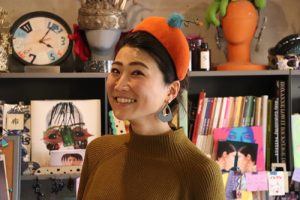 "At first, I didn't know what to expect and I was anxious but everything developed naturally.
Interlude is different from other programs because it combines different facets within one experience. Other programs are mainly focused on the production or technique, while Interlude focuses on sharing, getting to know life stories, parts of the city, local food, stimulate creativity, and to be surprised and feel uncertain about what's going to happen! Although it is shorter than other programs I've participated in, it has a more integral approach. [Program: Honoyo Imai]"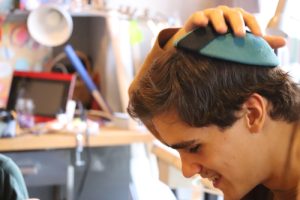 "Interlude is a blank space/time in between where you can take a little break and align yourself for the next step. Having 'a hat designer's glasses' gave me a new perspective toward every single thing I saw. [Program: Honoyo Imai]"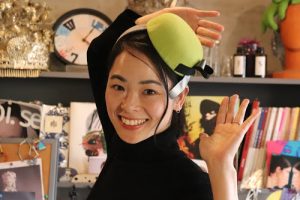 "In the Interlude, I received only a little technical instruction, and no artistic instruction. That was very different!
I had thought that weaving would feel more ""repetitive"" than other experiences, and in a way it was – but in a good way! It felt meditatiive. I think I became more peaceful as the day moved on and my thoughts became lighter. [Program: Tatsuya Jo]"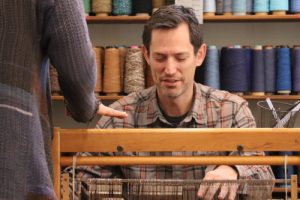 I felt I was in a very conscious state of mind during the program; my senses were very awake and I felt specially sensible to everything that was going on not only around me but within me. In previous art programs I've attended the focus tends to be in the precise "art" piece or "artistic skill" you are learning as opposed to the Interlude where the focus might not be in the specific knowledge but more into awakening one's feeling of cerativity, self expression, sensibility. [Program: Tatsuya Jo]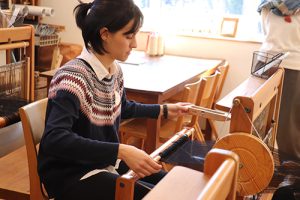 "It was a memorable moment when Jo-san talked about the nature of Saori over lunch. After his talk, I was free from my bias of weaving. I mean I could focus on my way of weaving, not being afraid of making mistakes. Simply I could break through my glass ceiling.It was valuable for me as a visual artist that I could investigate new and various possibilities in my works in terms of theory and practice along Saori-weaving, which helps me look deeper at issues I have confronted by integrating new mediums of expression. [Program: Tatsuya Jo]"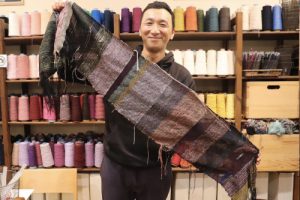 We welcome you inquiries. Feel free to contact us.