Owner and Founder of "SAORI hand weaving studio JOTA" in Kichijoji, Tokyo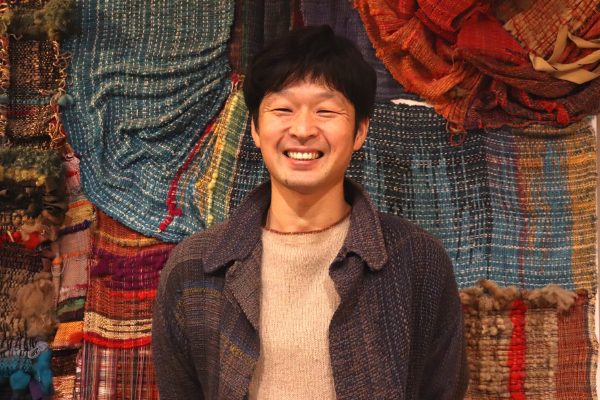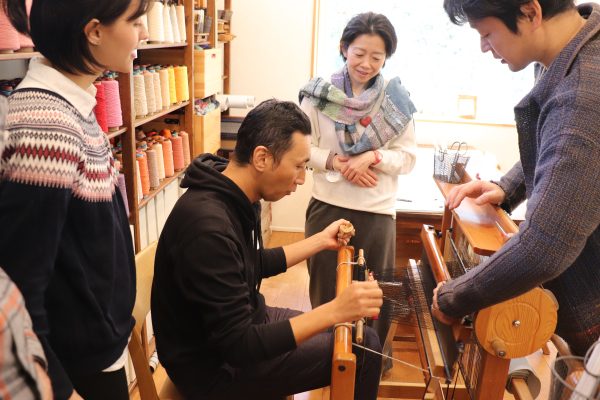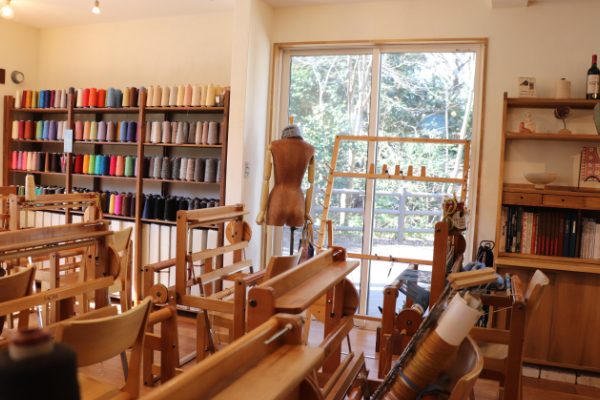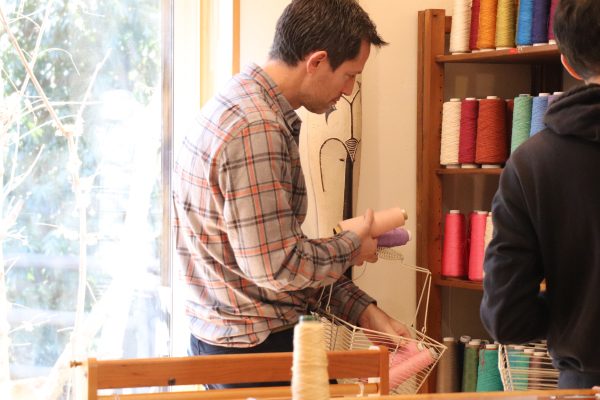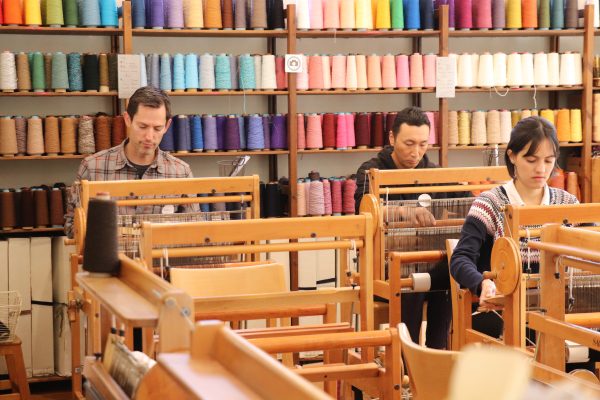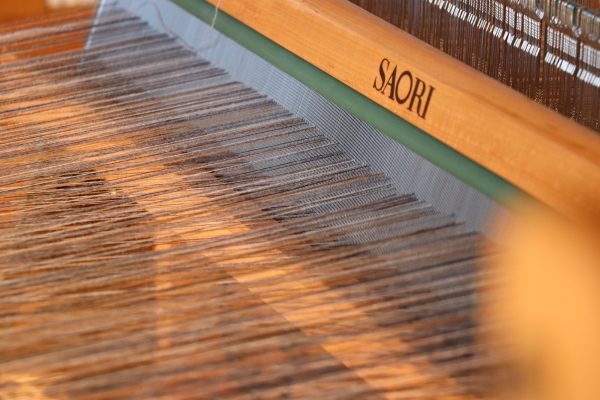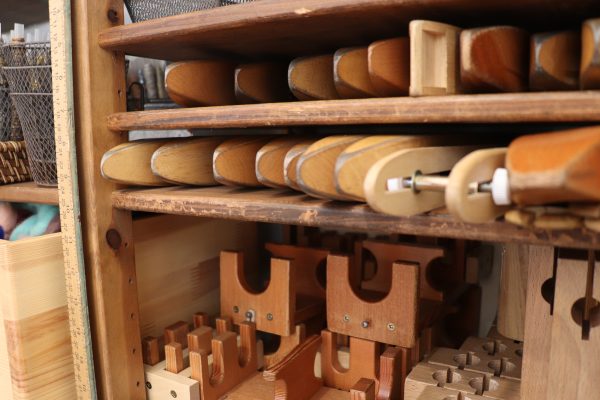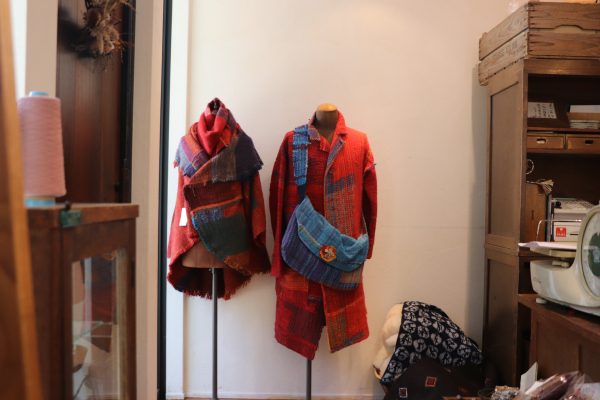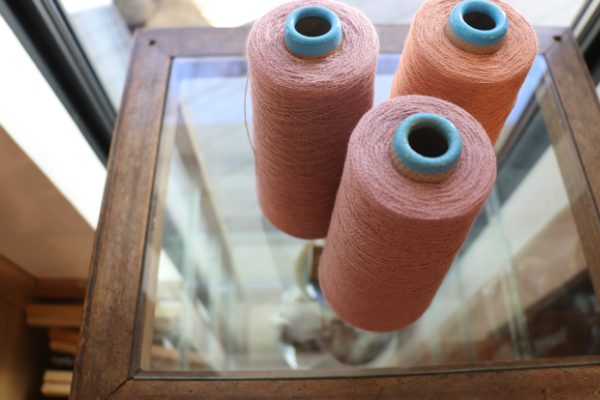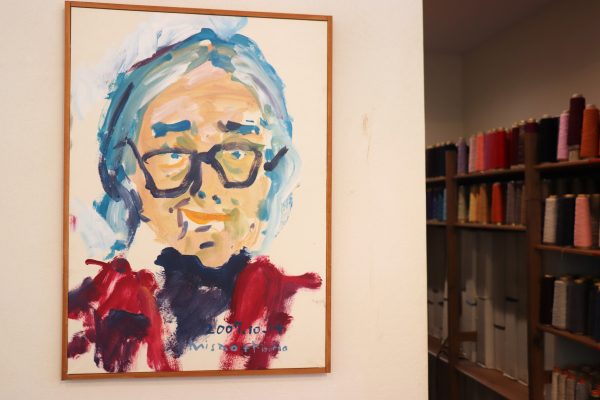 Kanryoku(感性=sensitivity) / Can we be more human?
When you walk through Kichijoji park, you will encounter a white house, SAORI hand weaving studio JOTA, where individuals freely weave according to their sensitivity that flows out that instance. 
Tatsuya Jyo, grandson of Misao Jyo founder of SAORI weaving, established JOTA. At the time where efficiency and mass production was demanded in the textile industry, Misao pronounced, "we should allow machines do what machines can do, and we humans should weave what represents you". Rather than calculating what you want to weave in your head, focus on what you are sensing that moment, and allow that to flow into the weave. This is similar to nature, as artificial plantation is organized, but nature itself is rather warm, and dynamic and full of life without artificiality. 
Tatsuya, owner of JOTA mentions "weave freely, as you want", "try not to think", but actually this is not so easy for us. We tend to think, imagine the final product, and hold a preconceived idea or stereotype. So, it is difficult to let go of those habits, but maybe the important thing is to first recognize those habits or instincts. Then, gradually, there may be a glimpse of a moment to encounter a new viewpoint or aspect within us. 
As for myself, I went to JOTA at times of my turning point in life, such as after giving birth. Maybe I was seeking to connect to my incautiousness or wanted to be in a state of meditation to find light towards my future. In my first visit, I was surprised that the weaving was such a free and enjoyable experience, as I imagined it to be difficult. Within a few hours, I had my one and only scarf, whereby, I myself would not be able to make the same one again. Even now, I would revisit JOTA in times where I want to look into myself, enjoy my sensitivity or "karyoku" in Tatsuya's words, and find a new way. 
Please enjoy SAORI weaving and dialogue with Tatsuya. I believe that you will encounter your incautiousness and sensitivity and end up with a SAORI weaving that represents you at that moment. 
Schedule
10:00 Meet at Kichijyoji station
10:30 Hand weave
12:00 Lunch and dialogue with Tatsuya Jyo owner of SAORI weaving studio JOTA
13:30 Hand weave
16:30 End of the Day 
Price
JPY 25,000 / 1 person

If you are interested, please fill this form. We will contact you shortly.
[contact-form-7 id="1605" title="Program Jo Tatsuya"]
By using this form, you consent to the storage and handling of your data by this website.